DZIAK Motorsport
Stand: E310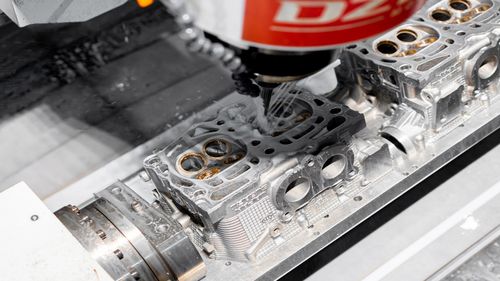 Engine parts for Motorsport
Cylinder head modification & CNC porting, block modification, Darton sleeves, closed deck, dynamic balancing, custom parts production, reverse engineering and custom modification.
We deal with the preparation of engine parts for motorsport - amateur and professional. Machining processes in engines for motorsport applications should be carried out in a detailed manner both in terms of narrowing the dimensional tolerances and the methods and technical solutions used.
To meet these requirements, we offer a wide range of services on CNC machines allowing for the highest precision and implementation of ideas that often seem impossible at first.
Our main services:
Cylinder head modification & CNC porting
Block modification
Block sleeving using Darton sleeves and our production
Block closed deck
Custom engine parts production
Reverse engineering using Hexagon Absolute Arm from design to production
Implementation of individual customer projects
and more…