02 Aug 2019
200,000 BHP DESCENDS ON BIRMINGHAM FOR THE 2020 PERFORMANCE & TUNING CAR SHOW.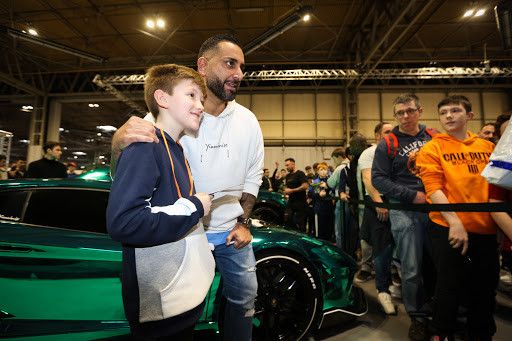 If you are a fan of highly tuned cars and supercars, you're in luck as you can now purchase your advanced tickets for the 2020 Performance & Tuning Car Show.
Held at the NEC, Birmingham on January 11 and 12, 2020, Europe's top tuned cars will be displayed throughout the show demonstrating the latest in tuning designs and productions. As over 500 tuned cars are expected to roar into the NEC the show organisers expect Birmingham to reverberate to the thunder of 200,000 horsepower.

Since its inception in 2008, the show has featured an extensive range of contemporary and iconic cars. The growth of the show has attracted some of the biggest names in the tuning industry including AutoXotica and Urban Automotive.
The 2020 Performance & Tuning Car Show runs alongside Autosport International which has firmly established itself as Europe's largest and most influential global motorsport exhibition with over 600 companies in attendance.
Autosport International will be celebrating its 30th anniversary in 2020. Since its beginning in 1991 the show has attracted global brands like Pirelli and Ferrari to display their latest products.
Autosport representative said, "We are excited to showcase a stunning array of exotic, modified, tuned performance cars as well as car clubs, supercars and displays from top manufacturers within the industry. With a strong emphasis on the growing tuning industry, the 2020 Performance & Tuning Car Show will be promoting the very best tuned cars Europe has to offer."
Ticket prices
The Performance & Tuning Car Show tickets are all included in the cost of a standard ticket*, this will allow you to experience two incredible shows in one day.
Don't wait too long to purchase your early bird tickets as this amazing offer expires on the 31st of August. Starting at £14 for children (5-16) and £27 for adults, the early bird standard tickets provide entry to Autosport International and Performance & Tuning Car Show, plus a seat in the Live Action Arena.
A family standard ticket, which includes two standard adult tickets and two standard child tickets, costing just £82. This ticket is only valid for the Sunday and the Live Action Arena at 10:00 am.
Paddock tickets are priced at £36 for adults and £26 for children, allowing access to the show, as well as padded seats in the Live Action Arena, access to the backstage paddock area in the Live Action Arena and a Paddock guide.
For real die-hard motorsport fans, VIP tickets are the ultimate show experience for only £100 (advance price). VIP tickets include all the perks of the paddock ticket as well as access to VIP Club Lounge, the VIP enclosure in the Live Action Arena, with complimentary refreshments, access to exclusive Driver Signing sessions in the VIP Lounge, plus a gift bag.
Click here to book your tickets!
*Tickets purchased are valid for one day only.