09 Dec 2020
ASI CONNECT LAUNCHED AS DIGITAL MOTORSPORT NETWORKING EVENT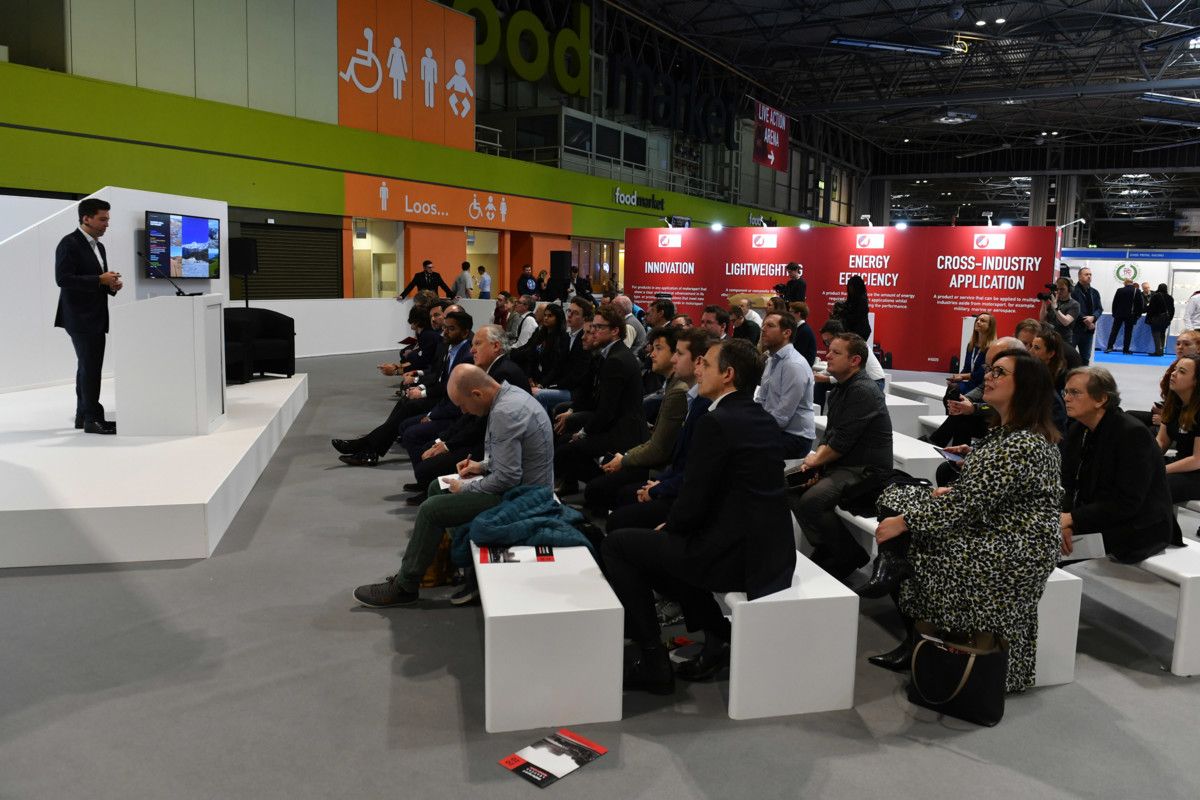 Motorsport Network launches online-only networking event
ASI Connect builds on the spirit of Autosport International
Virtual show on 10-11 March 2021, content available year-round
Motorsport Network is pleased to announce ASI Connect, an innovative digital networking event for the motorsport industry, which will take place on 10-11 March 2021. The online-only event harbours the spirit of Autosport International, delivered in a digital format to bring together the motorsport industry in the safest way possible.
For the last 31 years, Autosport International has connected motorsport brands, professionals and fans to network, trade, market their unique showpieces and immerse themselves in the world of motorsport. Autosport International has become the go-to destination for industry professionals to gather ahead of a new season, and the same spirit is core to Autosport International (ASI) Connect.
ASI Connect will be an online marketplace allowing trade attendees and exhibitors to network, present products and services, do business and share knowledge. It will host an array of forums, roundtables, keynotes and panel discussions during the two-day event. During ASI Connect, visitors will be able to view information and resources on each exhibitor's virtual stand. The platform also allows visitors to book meetings with exhibitors and communicate directly within the app.
The Motorsport Leaders Business Forum will also be hosted on ASI Connect, offering high-level keynote and panel discussions. ASI Connect attendees will be able to attend the Motorsport Leaders Business Forum by registering for a free trade badge. Registration will be available in the upcoming weeks.
Over 60 percent of Autosport International's trade visitors usually attend to keep up with what is happening in motorsport and 85 percent of its attendees are key decision-makers. With this in mind, the discussions and events within ASI Connect will be available to access on-demand, 365 days a year, creating a permanent resource for attendees to revisit whenever they want.
Mandy Cox, Operations Director, Autosport International, said: "We are incredibly excited to announce the launch of ASI Connect, a brand-new online event for our Autosport International trade attendees and newcomers alike. We'll be bringing together the motorsport industry, not just for one weekend, but for 365 days a year, and allowing new business contacts to be made through networking opportunities. Live-streamed forums will be hosted across Wednesday 10 and Thursday 11 March 2021, covering a multitude of trending topics – including the annual Motorsport Leaders Business Forum. ASI Connect will become another key pillar of Autosport International's future strategy to continuously improve our partners' benefits and respond to their current needs."
"For our Saturday and Sunday attendees, we'll be releasing videos highlighting the top ASI moments from throughout the years, exclusive driver interviews and we will have some exciting interviews streamed live across our Instagram and Facebook pages. Full details and registration dates for ASI Connect will be released shortly."
Details on the in-person edition of Autosport International, initially scheduled for 14-17 January 2021 at NEC Birmingham, will be communicated in the coming weeks.
Exhibitors can book their virtual stand at ASI Connect and discuss sponsorship opportunities with our sales team by contacting autosport.international@motorsport.com or through our website www.autosportinternational.com. Trade registration will open soon. To be the first to hear and keep up with the latest Autosport International news, sign up to the newsletter here https://newsletter.autosportinternational.com/signup/.