04 Mar 2021
ASI Connect to explore how motorsport can continue the diversity drive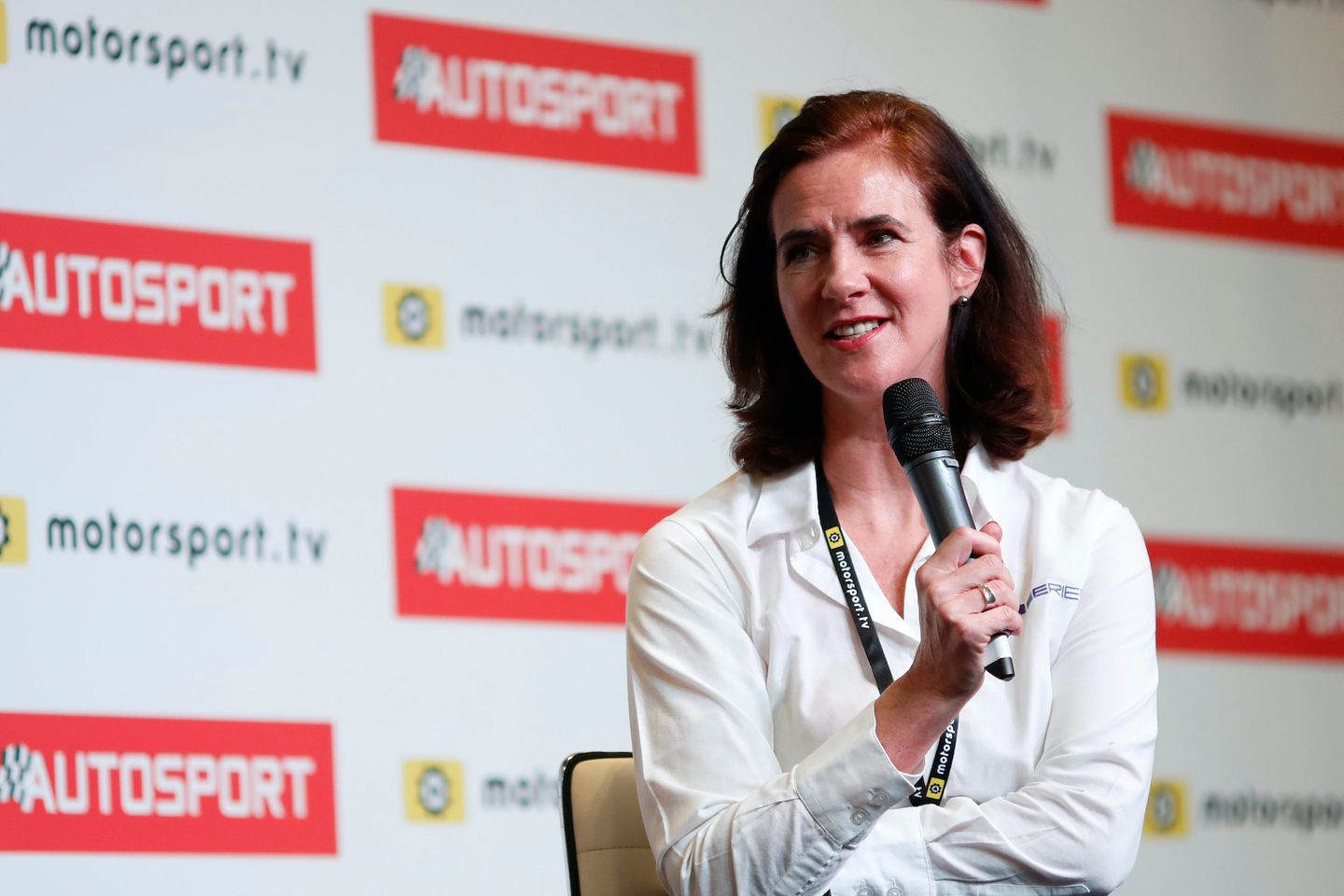 ASI Connect to address motorsport's need for greater diversity
Outlining the vision for attracting new talent and fans
Virtual trade show and industry debates on 10-11 March
Next week's
Autosport International (ASI) Connect
event will host a discussion about what needs to be done to raise the profile of underrepresented groups in motorsport, tackling the issue of diversity at all levels of the sport.
The #WeRaceAsOne initiative was a major talking point of the 2020 Formula 1 season and next week's Autosport International (ASI) Connect event will provide a platform for Yath Gangakumaran, Director of Strategy and Business Development at Formula 1, to explain how the top level of the sport aims to become more inclusive in the future.
Beyond F1, there's a determination to improve diversity across all levels of the sport. ASI Connect will host debates featuring W Series, Driven by Diversity and Racing Pride representatives to discuss their views on how to attract a more diverse range of talent into the sport and industry. ASI Connect will address this important issue with reference to all levels of motorsport: from grassroots to the very top.
In 2021, the female-only W Series will have eight race slots at Formula 1 events, promoting diversity and aiming to propel more female drivers towards a career at the pinnacle of the sport. With nearly half a century passing since Lella Lombardi became the only woman to score points in an F1 race and only three other female drivers attempting to repeat her feat since, it's clear the sport has work to do to bring more women into the top levels of the sport. Catherine Bond-Muir, CEO of W Series, will join the panel on 11 March.
The panel will be moderated by Lindsay Orridge, the founder of the Driven by Diversity organisation. She explains why even the word 'diversity' needs some explaining in the motorsport industry: "I think a lot of people in the industry are a bit fearful of the 'diversity drive' that is currently at the top of discussions. I still see a lot of eye-rolls when it gets mentioned. It's easy for some to dismiss this topic as a 'woke moment' we all just need to get past, but the reality is that our industry needs fresh new talent, audiences, sponsors and funding to continue doing what we love.
"If we don't adapt our approach to ensure that more globally diverse, new motorsport fans - and therefore new sponsors and investors who bring the cold hard financial support - are welcomed into the sport, we might find ourselves lacking a few years down the line. Bringing in new voices, experience and backgrounds into the workforce is just the smart thing to do - you always get better results from a more diverse mix of talent. If it means we can all carry on doing what we're doing for a living for decades to come, what's the problem?"
Motorsport broadcaster and ASI Connect panelist Ariana Bravo agrees: "The focus has been on gender diversity but the issue is bigger than that - we need to see representation from different races and ethnicities, sexualities and socio-economic backgrounds. This is not about bringing in individuals from diverse backgrounds for optics, we want people in the industry based on merit, and crucially all individuals need to feel that motorsport is an environment that they are welcome in.
"There is no quick fix to the lack of diversity within motorsport and it will take years before we see a real change, but we can start laying the groundwork now. There are various layers to address here, such as grass-roots accessibility, funding and media representation. The great thing is that the industry is full of people who recognise that everyone benefits from a more diverse environment and genuinely want to help drive change. I feel that for lasting change, whilst a lot of the action needs to be aimed at the grass-roots level, it is important to realise that the tone is set at the top!"
Jahee Campbell-Brennan is Director of Wavey Dynamics, which specialises in vehicle dynamics, race engineering, powertrain and aerodynamics. Ahead of joining the ASI Connect panel he shares his thoughts on the importance of Black representation and diversity in motorsport: "Motorsport engineering is still very much a space for the archetypal engineer who is from a white, male and middle-class European background. Sheltering itself from the wealth of colourful experience, creative inputs and approaches to problem solving offered by Black men and women is a shame for both the sport and for the talented young people out there! Switching the narrative is not going to be a quick process, but it starts with dismantling the barriers to entry through engagement, representation and making motorsport a more inviting space."
Other themes that will be debated during the two-day online-only event include the future power of motorsport, what's next for historic racing and the relentless drive to improve safety across all levels of the sport.