15 Jan 2020
AUTOSPORT ENGINEERING CELEBRATES MOTORSPORT'S TOP INNOVATIONS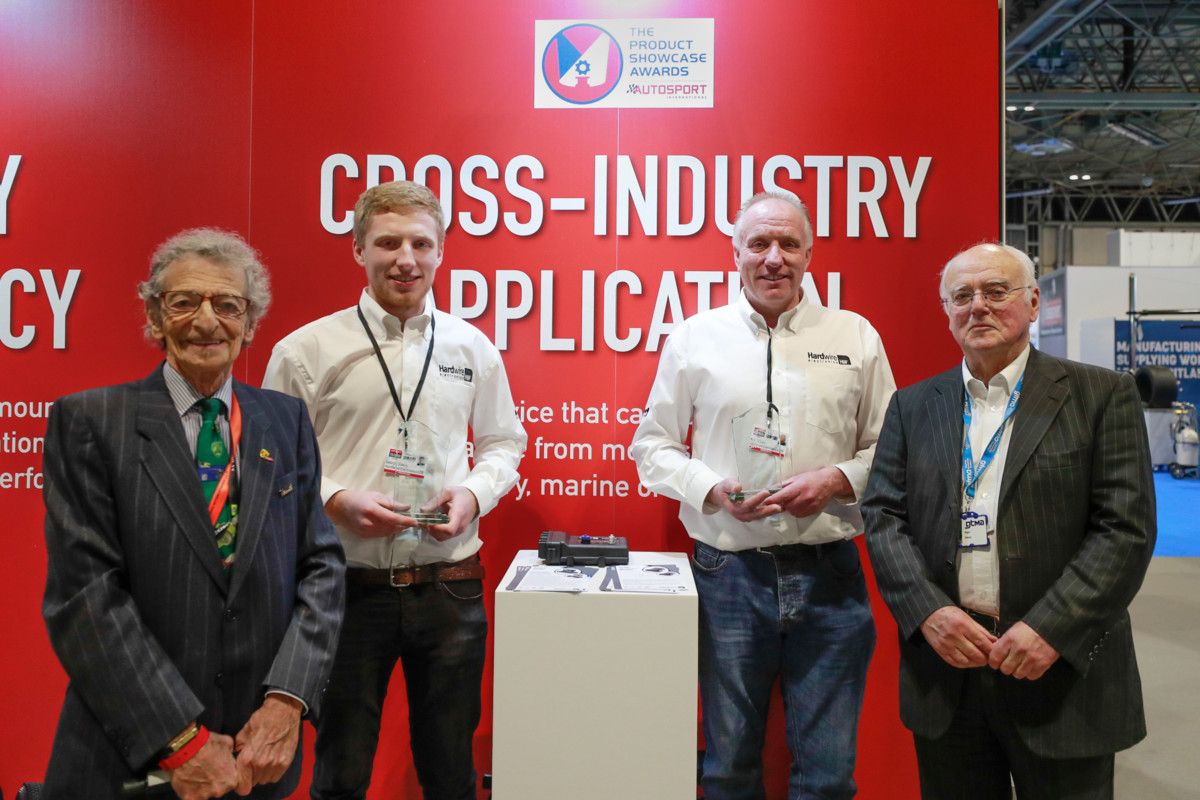 Autosport Engineering, the motorsport engineering show, has announced the winners of its Product Showcase Awards after a hugely successful exhibition where over 600 automotive brands were displayed at the NEC in Birmingham. The Product Showcase Awards recognise outstanding achievements within the development of innovative products for the motorsport industry. Judged by an expert panel, entries were received for a range of categories including manufacturing and fabrication, vehicle performance tuning and innovation.Tony Tobias, Head of Engineering at the show, "Autosport Engineering is all about innovation and it is important for us to recognise the very best advances in motorsport technology. The technologies that have won an award this year have shown some clever developments and clear thinking."

The winners are: Sparco, Haltech, EEC Performance Systems, Hardwire Electronics, Aero Tec Laboratories, FreeM and Lithiumax.

Sparco
Racing seat specialists Sparco collected the Manufacturing and Fabrication award for their QRT racing seat technology. Niccolò Bellazzini, the company's brand manager said: "Sparco has always been at the forefront of research, as a provider of innovative products and we are very proud of this award".

Haltech
Electronic control unit experts Haltech received the Vehicle Performance Tuning Product Showcase Award for their Nexus R5 ECU (Electronic Control Unit). General Manager, Nathan Clark said: "The main USP of the product is its integration. For Haltech it's our flagship product, so to be able to win an award at our first Autosport Engineering show is a huge achievement."

EEC Performance Systems
Weighing industry leaders, EEC Performance Systems, won the Innovation award and the Data Measurement award for their Wi-POD intelligent wireless corner weight scales. Derek Hodder, Motorsport Director describes why the product is an industry leader: "The intelligent wireless corner weight scales provide consistent, accurate and reliable results ensuring cars are balanced, with weight evenly distributed every time. To be recognised by Autosport is an honour."

Hardwire Electronics
Automotive electronics designers, Hardwire Electronics, picked up the Electronics and Cross-Industry Application Product Showcase Award for their power distribution module (PDM). George Stokes, Managing Director, describes winning, "Our PDM is a device used to replace conventional relays and fuses in a car electrical system. To win an award at Autosport Engineering provides the recognition our team deserves for their hard work."

Aero Tec Laboratories, FreeM and Lithiumax won the Lightweighting, Safety and Energy, and Efficiency award respectively. Aero Tec's Lightweight Tri-Ax material, FreeM's ICE-KEY-TAG safety suit overall and Lithiumax's Restart 7 lightweight performance car battery were all recognised for their development and innovation.

Product and innovation entries are selected from exhibitors at the show. The next Autosport Engineering opens on Thursday 14th January 2021.