03 Mar 2021
Beyond the halo: ASI Connect to highlight what's next in the drive for motorsport safety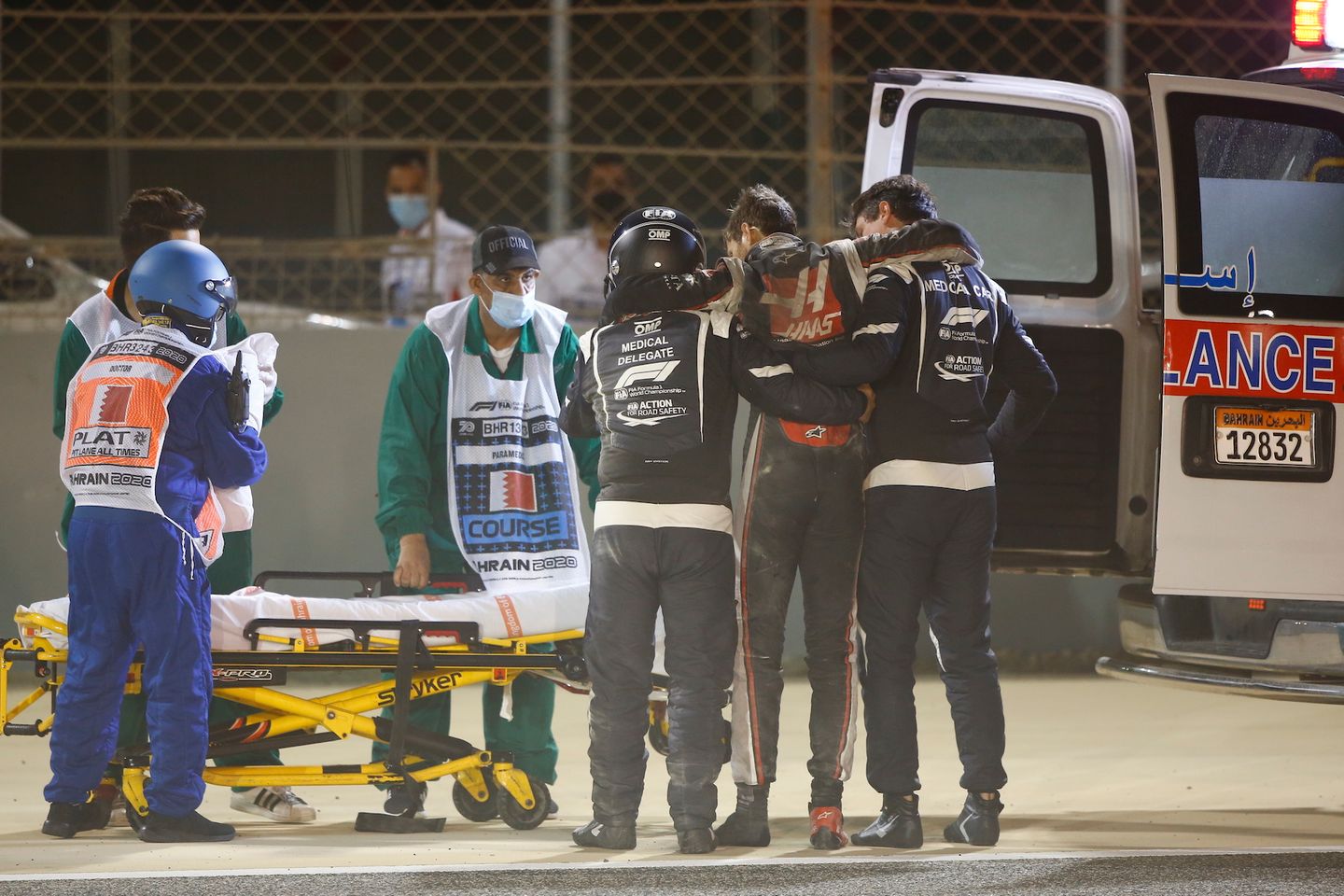 Autosport International Connect to put a spotlight on motorsport safety
Motorsport UK to participate in forum
Virtual trade show on 10-11 March
Romain Grosjean's incredible escape from the inferno in the Bahrain Grand Prix shone a spotlight on the phenomenal progress made in motorsport safety in recent decades. His survival from a 53G impact is testimony to many years of work by the motorsport industry. Safety in the sport will be a key topic of discussion in next week's
Autosport International (ASI) Connect
online trade show.
ASI Connect will bring together motorsport industry leaders for a series of debates and interviews about the future of the sport on 10-11 March. Among the fascinating debates throughout the show, leading figures from the UK governing body, racecar and racewear manufacturers will come together to discuss what's next in the relentless drive to reduce injuries in the sport. The 'What's Next for Safety?' discussion will be led by moderator Stewart Mitchell, Deputy Editor of Racecar Engineering.
Since the race debut of the Lotus 87 and McLaren MP4/1 in 1981, Formula 1 safety cells have moved from aluminium to a mix of carbon fibre and Kevlar. Crash tests launch cars towards a concrete wall to ensure that they protect the occupant. Throughout the 1990s, head and neck protection was improved, and in 2018 the halo head protection structure was introduced into Formula 1, arguably saving Grosjean's life last November.
The ASI Connect forum will explore how such technology can cascade into amateur and club level racing. One of the panelists, Phil Abbott, is the founder of Revolution Race Cars, which has created an innovative 'double halo', a first for a two-seater sports prototype. The Revolution A-One is one of the first sub-LMP level cars to have a full carbon chassis, crash box and now an F1-style halo.
"We designed the A-One with the intention of bringing Le Mans and F1 type technology to the club racing and amateur track day markets" said Abbott. "By introducing the 'double-halo', we are giving drivers and their instructors or corporate guests the same level of safety they would expect in a world championship type race car."
This democratising of Formula 1 levels of safety is crucial to the future of the sport, but it is also important to introduce it in a way that is affordable and attainable for the 30,000 people who hold a UK competition licence. This number shows the breadth of the sport, encompassing rallying, karting, off-road trialling, sprinting in road cars and many other categories of competition.
Christopher Tate is Chairman of the Motorsport UK safety committee. As a former race circuit and racecar manufacturer managing director, he has a broad perspective on the safety topic. Ahead of joining the ASI Connect safety debate he explains the challenges: "Having been fortunate to enjoy a long career in the sport and the industry in a variety of roles, I am able to see safety from the perspective not just of the expertise gathered in our committee, but also from that of an amateur competitor, as well as a circuit builder and manager, a race car builder and seller, as well as from that of team manager, young drivers I have managed, and a spectator and fan – we have to ensure motorsport is as safe as it can be, but also to keep it cost effective and sustainable."
There has been constant progress in racewear technology. One of the leading forces in this market is HRX. Its founder Agostino Alberghino has over 20 years experience in the manufacturing and supply of motorsport related equipment. He will also join the ASI Connect safety panel.
New, tougher, regulations for Formula 1 race suits were only brought in at the beginning of last year and almost certainly ensured that Grosjean benefitted from vital extra seconds of heat protection in the fire. Agostino will be explaining how this technology can transfer to the drivers, co-drivers and mechanics who support the worldwide motorsport industry at all levels.
These thought leaders in motorsport safety will be among experts speaking at ASI Connect. Other themes that will be debated during the two-day online-only event include the future power of motorsport, what's next for historic racing and the need to promote diversity in the sport.
Photos: Safety improvements allowed Romain Grosjean to survive a terrifying crash in Bahrain (Above); Revolution A-One with 'double halo' (Below left); Formula E car with halo (Below right)About ASI Connect
The online-only event will take place on 10-11 March 2021. Invitations have been sent to thousands of high-level, industry leaders who normally attend the live Autosport International show, giving them the opportunity to network with virtual exhibitors, participate in debates on the future of the sport and share knowledge at speeches and panel discussions during the two-day event. The 'virtual attendees' will be able book appointments and build relationships through the bespoke ASI Connect mobile and desktop app.
Attendees will also receive a six-month Autosport+ subscription when they register.
Exhibitors can book their virtual stand at ASI Connect and discuss sponsorship opportunities with our sales team by contacting autosport.international@autosport.com or through our
website
. Trade registration is now open.