09 Mar 2021
Circuits and clubs ready for the post-pandemic era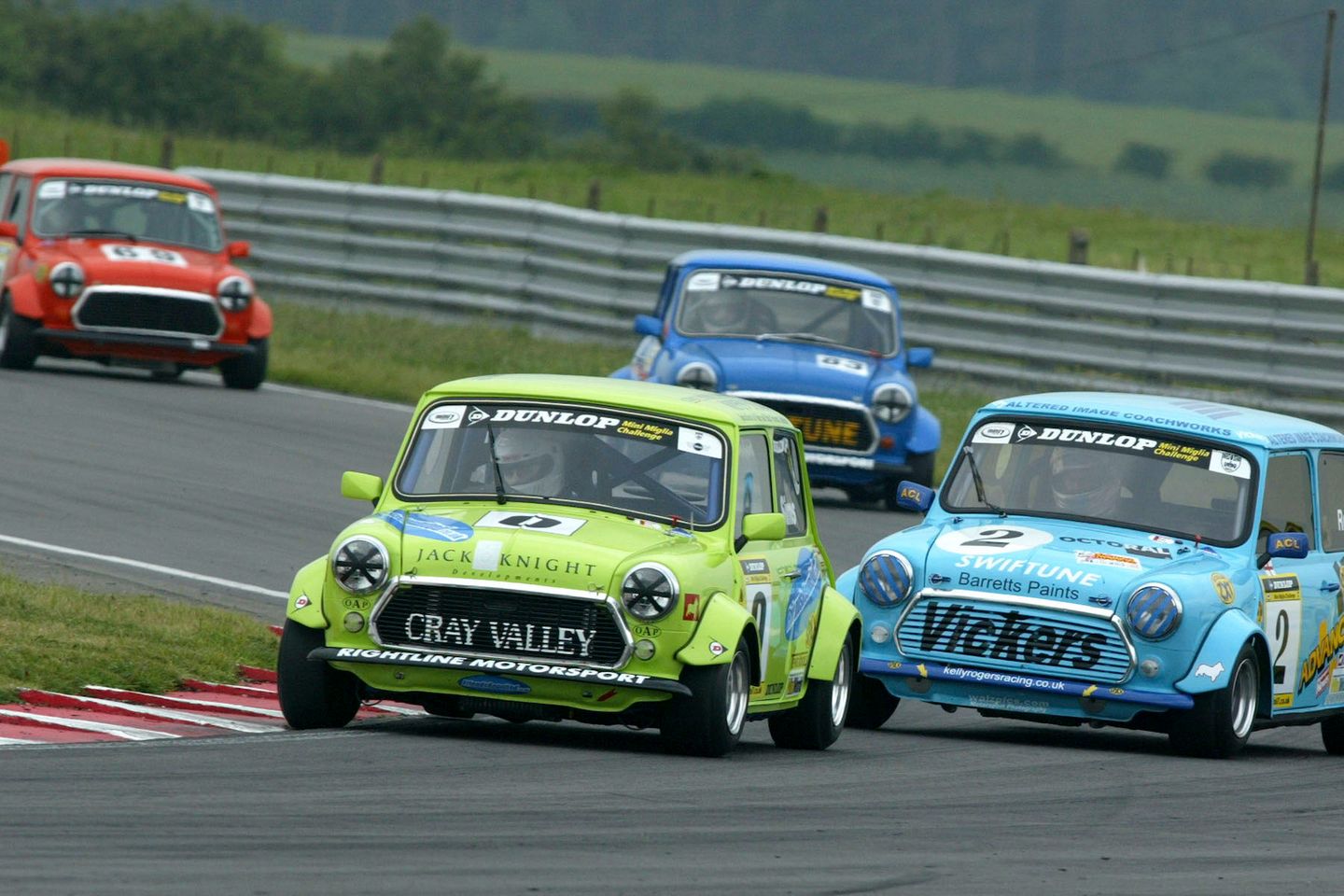 Club racing and track days a focus at Autosport International Connect
Collaboration key to a strong bounceback
Virtual trade show on 10-11 March
The pandemic hit live entertainment industries hard during 2020. Whilst international motorsport such as Formula 1 did a stellar job to put on a world championship calendar, there was less of a spotlight on the challenges faced by the UK racing clubs and track day operators.

With fifteen permanent car racing circuits in the UK and many more karting, sprinting and hillclimb venues, a typical weekend sees thousands of competitors taking to the track in all corners of the country. Governing body Motorsport UK oversees more than 5,000 events a year, organised by over 700 different motor clubs and supported by 30,000 competitors, 10,000 volunteer marshals and over 3,000 officials. Motorsport is a truly broad activity and each one of these events has had to adapt to survive in the most difficult of circumstances.

Autosport International (ASI) Connect will bring together national motorsport leaders for a series of debates and interviews about the future of circuits, clubs and track days on 10-11 March.

Ben Taylor is the CEO of the British Automobile Racing Club. In addition to running major racing series, BARC is also responsible for operating the Thruxton, Pembrey and Croft circuits as well as the Gurston Down and Harewood hillclimb venues. He explains the challenges of operating in lockdown: "The venues have taken the hit because they have had very little outside support and customers have had track bookings and deposits back. Even when there's no track action, we have still got the maintenance and the overheads of operating vast venues. We are hoping for a strong bounceback to get motorsport and our venues back on track post-lockdown."

As non-competitive events often featuring road-legal cars, the track day market is less regulated. Gold Track operates premium track days at a range of circuits including Silverstone and Goodwood. Managing Director, prolific racer and driver coach Calum Lockie is upbeat about the immediate future: "Following the recent announcement from the Prime Minister on lockdown easing, I feel there is a great upsurge in interest and excitement as track day goers and racers can now see light at the end of the Covid-19 tunnel. Inevitably there is a pent-up demand as many people have missed track time in whatever form, and bookings for track days are coming in apace. It will take a little time to build up but I have great optimism, not only for track days but motorsport in general."

Calum and Ben will be joined on the panel by Peter Daly, Chairman of the British Racing and Sports Car Club. Running over thirty events a year at UK circuits, Peter sees many positives in how the club has responded to the crisis: "We have put a lot of effort into designing a well-spaced calendar that allows members to spread their costs. Many of Motorsport UK's new procedures, designed to prevent clusters of people gathering in the paddock, will actually bring customer service benefits in the future. Online signing-on and self-declaration for scrutineering were forced on us by the pandemic but have proved very popular with our members."

Jess Shanahan, founder of Racing Mentor, who provides sponsorship and business coaching for drivers will moderate the debate which takes place at 10:00 on Wednesday to kick off the two-day online-only event. Other forums will debate the future power of motorsport, what's next for historic racing and the need to promote diversity in the sport. Formula 1, Formula E and World Rally Championship speakers will headline the inaugural event.
About ASI Connect

The online-only event will take place on 10-11 March 2021. Invitations have been sent to thousands of high-level, industry leaders who normally attend the live Autosport International show, giving them the opportunity to network with virtual exhibitors, participate in debates on the future of the sport and share knowledge at speeches and panel discussions during the two-day event. The 'virtual attendees' will be able book appointments and build relationships through the bespoke ASI Connect mobile and desktop app.

Attendees will also receive a six-month Autosport+ subscription when they register.

Exhibitors can book their virtual stand at ASI Connect and discuss sponsorship opportunities with our sales team by contacting autosport.international@autosport.com or through our website. Trade registration is now open.