05 Mar 2021
Formula E among headliners for Autosport International Connect's Future Power panel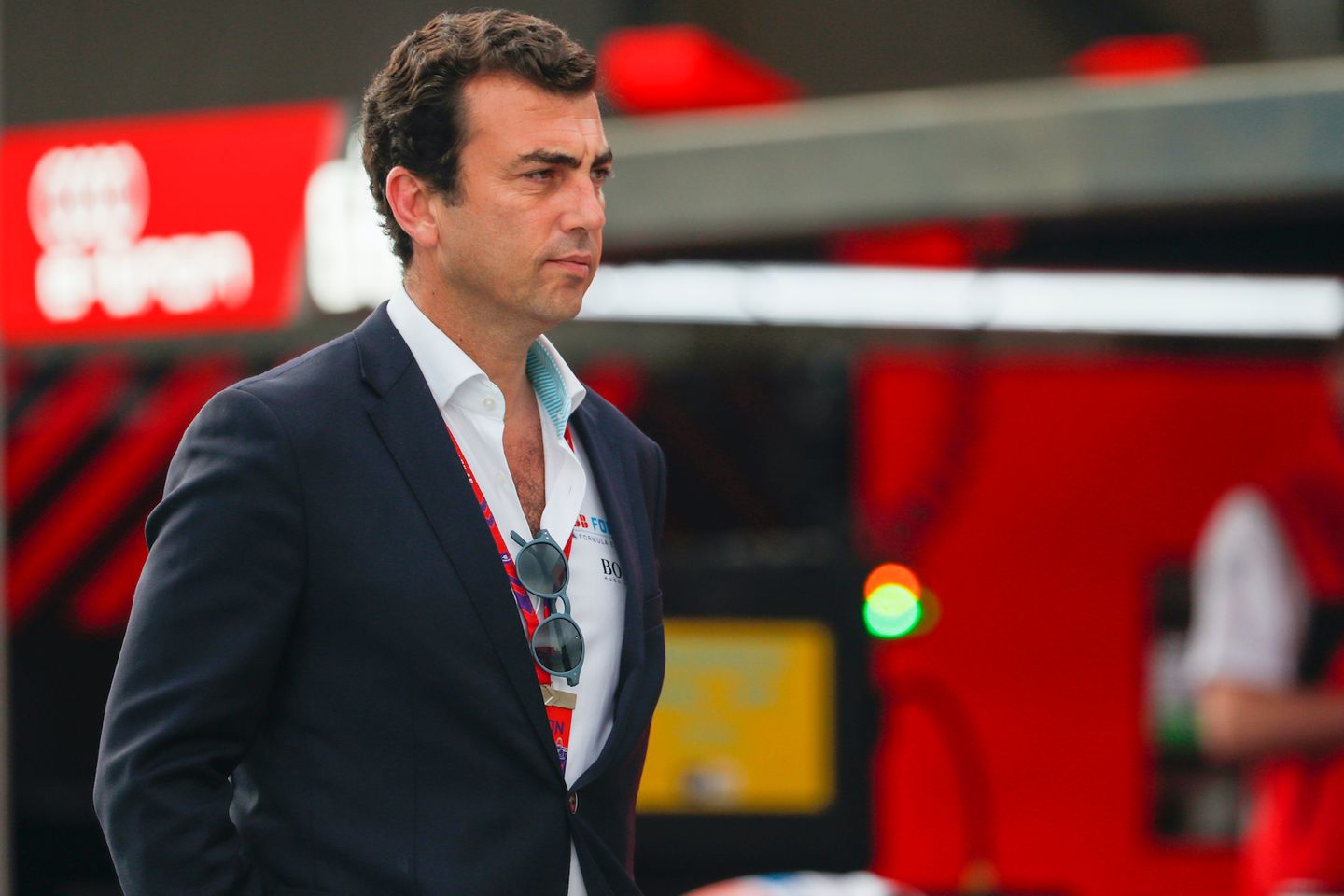 Formula E's Alberto Longo joins the lineup for ASI Connect
Panel completed by green energy innovator Guerlain Chicherit
Electric power and net-zero synthetic petroleum to fuel the debate
Formula E's Alberto Longo is among the latest additions to the panel discussions at Autosport International (ASI) Connect, joining his fellow visionaries in the Future Power panel at the virtual trade show on 10-11 March.

As Co-Founder and Chief Championship Officer of Formula E, Longo will share details of the championship's future outlook and passion for electric racing. ASI Connect's Future Power panel features high-profile names from across the industry who will discuss electrification and alternative energy sources for the motorsport of tomorrow.

Ahead of its seventh season that began last weekend in Diriyah, Saudi Arabia, Formula E was awarded FIA World Championship status, giving birth to the ABB FIA Formula E World Championship and firmly placing this innovative fully electric series amongst the top levels of motorsport.

As firm believers in electric vehicles and developments in technology such as rapid charging, Formula E paves the way for the motorsport's fully electric option. As such, Longo will support the battery-powered future in the Future Power debate at ASI Connect, alongside fellow electric series boss Xavier Gavory from PURE ETCR. Arguing the case for petrolheads will be former Mercedes Formula 1 Technical Director Paddy Lowe, whose new Zero Petroleum company believes synthetic fuels are the future of net-zero motorsport to provide an answer for long-distance, high-energy capability.

The fourth and final panellist for Future Power is Guerlain Chicherit, whose GCK brands are involved in a number of green energy projects in some of motorsport's toughest arenas. GCK Energy won FIA tenders to become the exclusive supplier of electricity and recharging infrastructure for the electric World Rallycross Championship and its junior categories from 2021. GCK Energy has also been appointed to pioneer the Dakar Rally's green energy transformation, working in partnership with a Saudi solar energy leader.

A rallycross and off-road racer himself, Chicherit's projects also took him to the Saudi desert earlier this year with a fully electric car designed to take on cross-country rallies like the infamous Dakar. This car will provide the basis for a future hybrid rally car powered by both batteries and hydrogen.

With a diverse range of expectations for how the motorsport of tomorrow will be powered, ranging from electric to synthetic fuels to hydrogen, expect a thought-provoking debate with these industry leaders at ASI Connect.

Photos: Alberto Longo, Formula E (Above); Formula E cars in action (Below left); GCK electric rally car the Dakar (Below right)
About ASI Connect

The online-only event will take place on 10-11 March 2021. Invitations have been sent to thousands of high-level, industry leaders who normally attend the live Autosport International show, giving them the opportunity to network with virtual exhibitors, participate in debates on the future of the sport and share knowledge at speeches and panel discussions during the two-day event. The 'virtual attendees' will be able book appointments and build relationships through the bespoke ASI Connect mobile and desktop app.

Attendees will also receive a six-month Autosport+ subscription when they register.

Exhibitors can book their virtual stand at ASI Connect and discuss sponsorship opportunities with our sales team by contacting autosport.international@autosport.com or through our website. Trade registration is now open.