10 Dec 2019
GATHERCOLE RACE ENGINES WILL ONCE AGAIN BE LAUNCHING ADDITIONS TO THEIR HISTORIC ENGINE RANGE AT AUTOSPORT INTERNATIONAL.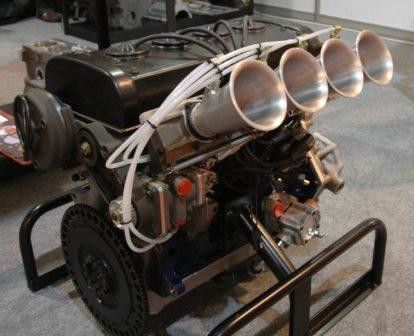 To compliment the popular historic BDG's in both fuel injected and carburettor versions, we now offer them with Nicosil blocks, and if you want even more power we offer the option to increase the capacity so please talk to us about the options.
We are the only company able to offer such a diverse range because we have all our own patterns from which the castings are made and we can machine everything in-house which enables us to offer everything from a standard historic, period correct 3 bolt head BDG to a fully bespoke BDG derivative. Talk to us about your next engine.
Alongside the BDG's we also supply the full range of BD series engines for race, rally and the road.
The ever popular Lotus Twin Cam is another engine to have received the Gathercole attention and we can now offer the series 1 head as a road or race variant, a bare head or fully assembled with valves, springs, followers etc. If that is not enough, we can build you an engine complete for road, rally or race, with steel or aluminium block and all the way to 2 litres.
The first engine to have received the interest of the Gathercole team was the FVC and these gear driven engines, popular in the sports racers of the likes of Lola, Chevron and March, of the late 60's early 70's continue to improve in performance and reliability particularly now since bringing the machining in-house we have been able to up our game and take control.
Gathercole Race Engines is the lifelong obsession of David and Lorraine, both keen Historic racers and rally drivers, the couple get as much pleasure from seeing their customers compete and do well as they do themselves.