12 Dec 2019
IRISH MOTORSPORT TO TAKE CENTRE STAGE AT AUTOSPORT INTERNATIONAL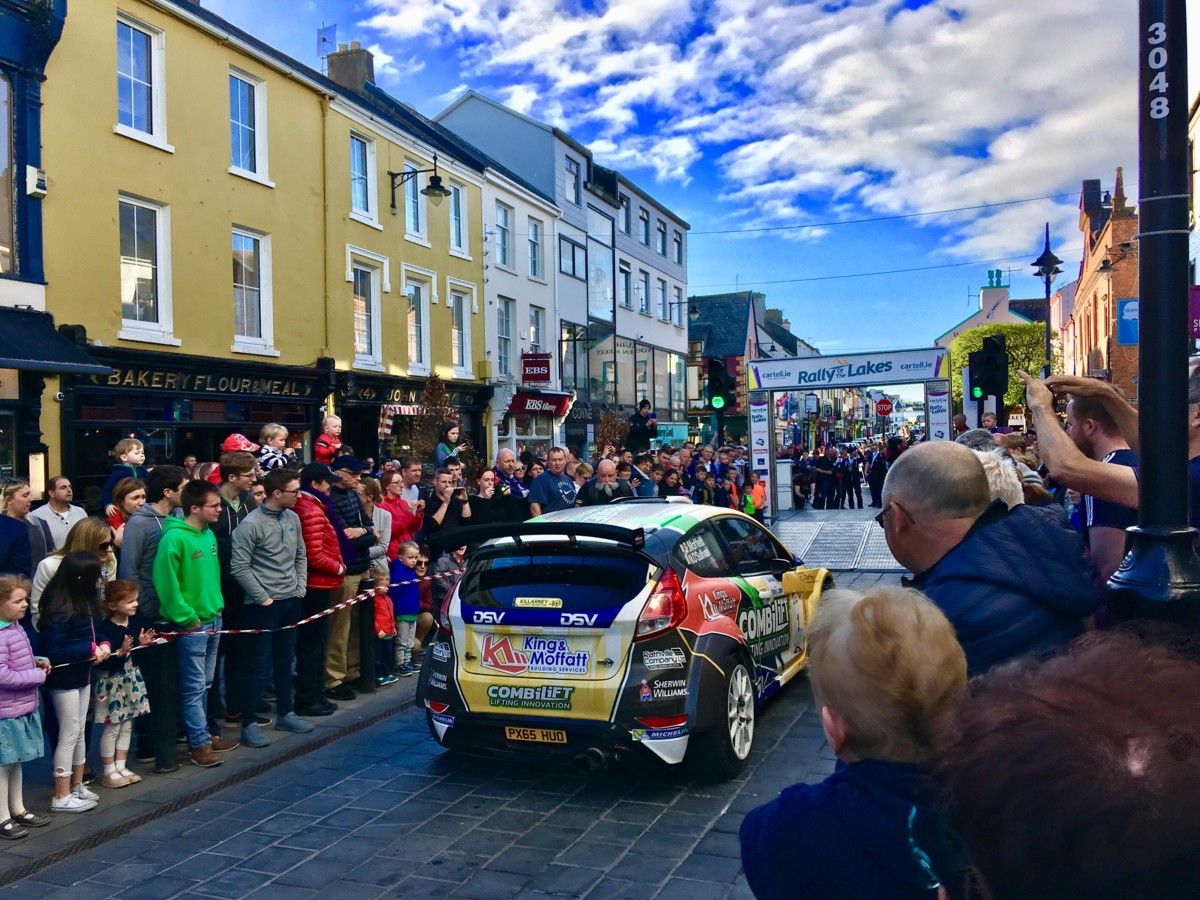 Motorsport Ireland will exhibit at Autosport International, Europe's biggest and most-influential motorsport trade fair, for the first-time next month. The annual event at Birmingham's National Exhibition Centre in the UK will this year celebrate its 30th anniversary. The Irish governing body will use the four-day show, which runs between January 9th and 12th, to promote Irish motorsport to UK and international competitors and fans.
Motorsport Ireland has secured a stand within the main hall and in close proximity to the main Autosport Stage, the focal point of the entire exhibition. Representatives from the three major rally championships; The Irish Tarmac Rally Championship, The Triton Showers National Rally Championship and the Valvoline Irish Forestry series will be on duty to promote and explain Irish rallying to the thousands of visitors who are expected to attend the show. Members of the organising clubs that organise rallies within the three championships will also be on hand to explain to visitors the unique nature of Irish motorsport events and the associated legendary hospitality.
"Come for rally – stay for the craic" is a catchphrase that show attendees will hear over the four days.
Mondello Park, the Republic of Ireland's only permanent motor racing circuit will share stand space with the rally clubs and will be aiming to attract UK and International competitors and supporters to the County Kildare venue during 2020 and beyond.
Some of Ireland's biggest names will also be on the stand over the four days where they will happily engage with prospective visitors.
Craig Breen and Paul Nagle will describe their Irish Tarmac Rally Championship winning campaign. The pair have several FIA European and FIA World Rally Championship event wins between them but still chose to do the majority of their 2019 rallying at home, further endorsing the unique nature of sport on the Emerald Isle.
Callum Devine, the newly crowned Irish International Driver of the Year for 2019, could well be the next Irish driver to make it on the international stage, and he and his co-driver Brian Hoy will unveil their plans for a tilt at the 2020 FIA European Rally Championship at the show.
Outgoing Billy Coleman award winner James Wilson received a lot of help from the Motorsport Ireland Rally Academy over the last 12 months, including runs in a PCRS-prepared Hyundai i20 R5 in international rallies. The Hyundai will be the star attraction on the Motorsport Ireland stage over the four days.