23 Mar 2021
More than 1400 industry professionals tune in to Motorsport Network's inaugural ASI Connect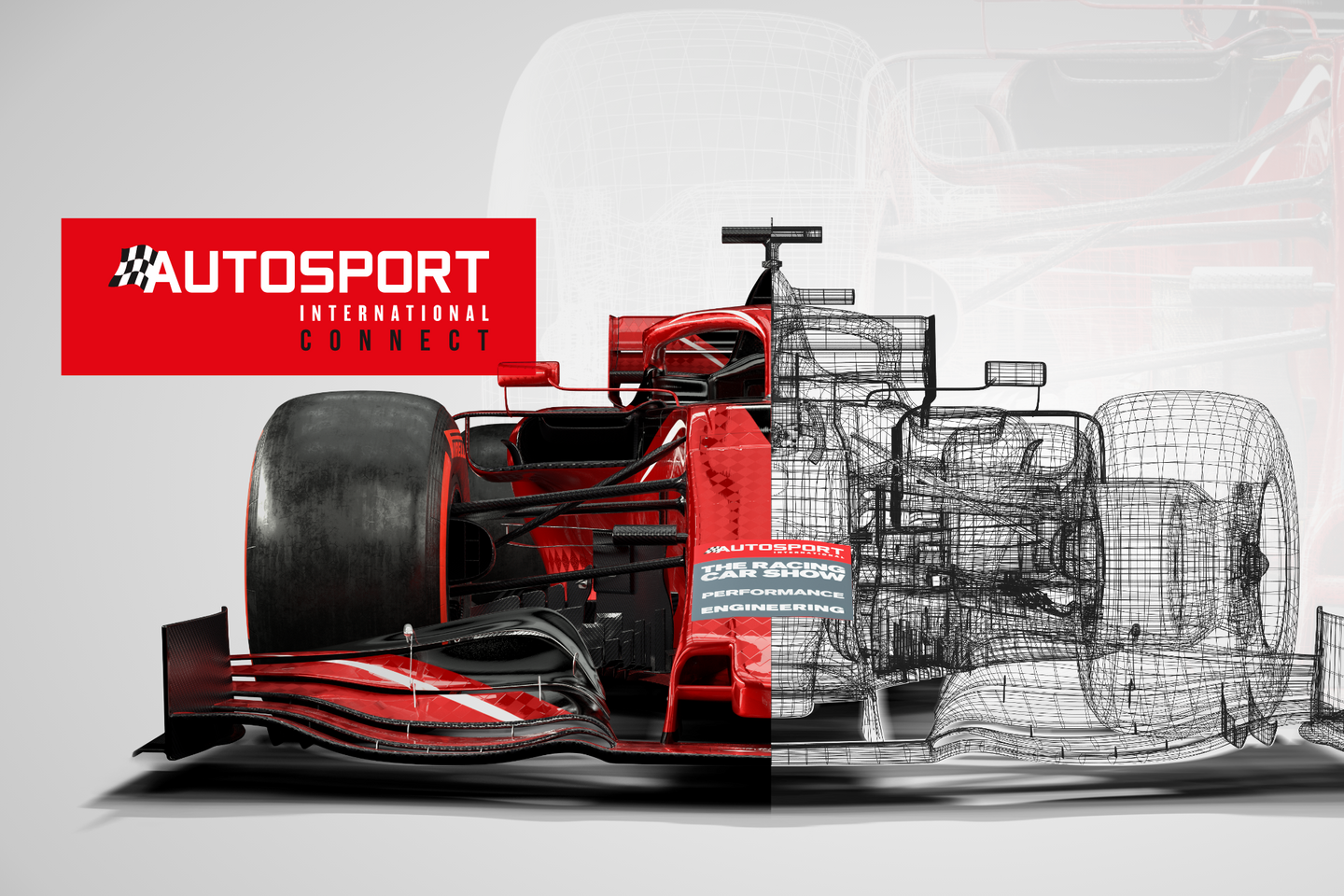 Industry professionals meet virtually at ASI Connect
92% of attendees would recommend platform to a colleague
Autosport International to return to NEC in January 2022
The first ever edition of
Autosport International (ASI) Connect
debuted last week (10-11 March) attracting an audience of motorsport industry professionals during the two days of online networking and discussions.
Oliver Ciesla, Chief Operating Officer, Motorsport Network: "With 53 high-profile speakers taking part in 13 thought-provoking panel sessions, ASI Connect covered numerous aspects of the motorsport industry. From the future of Formula 1 and electrification to club racing and historic motorsport, ASI Connect addressed some of the industry's most pressing questions, fostering debates from key decision-makers and thought leaders."
All of the debates were streamed live on the ASI Connect online platform, which will remain online year-round, allowing attendees to return and watch discussions on-demand, as well as continue networking with exhibitors and other visitors. What's more, registration is still open so members of the motorsport industry can still sign up and access the platform, even if they missed the live event.
Vast variety of topics discussed
Some of the event's key debates included a look at the Future Power of motorsport, with fascinating insight from electric championship bosses Alberto Longo (Formula E) and Xavier Gavory (PURE ETCR) along with synthetic fuel entrepreneur Paddy Lowe and motorsport green power provider Guerlain Chicherit.
Students will have found ASI Connect's discussion about education and Finding New Talent to be particularly interesting, with advice and inspiration from key educators at Oxford Brookes University and Cranfield University along with professor and F1 aerodynamicist Willem Toet. Genevieve Gordon shared details of the National Motorsport Academy's innovative Business of Motorsport degree, too.
Driven by Diversity's Lindsay Orridge led an important discussion about Diversity in Motorsport, featuring W Series CEO Catherine Bond-Muir, Racing Pride's Richard Morris, Wavey Dynamics' Jahee Campbell-Brennan and presenter Ariana Bravo. The panel discussed the barriers preventing women and minorities from entering motorsport, and the steps we can all take to tap into a wider wealth of talent by making motorsport a more inclusive place.
An event highlight was a one-on-one interview with Yath Gangakumaran, Director of Strategy and Business Development at Formula 1. Speaking to James Allen, President at Motorsport Network, Gangakumaran revealed details of the renewed #WeRaceAsOne initiative that forms the Environment, Social and Corporate Governance (ESG) policy of Formula 1 through the championship's commitment to diversity and inclusion, sustainability and community.
Other high-profile businesses and organisations represented included WRC Promoter (Thomas Tap and Peter Thul), Motorsport UK (Hugh Chambers, John Ryan and Christopher Tate), BARC (Ben Taylor), BRSCC (Peter Daly), Motorsport Industry Association (Chris Aylett) and Electroheads (Rob Smedley), to name but a few.
Oliver Ciesla continues: "We're delighted with the outcome of the first edition of ASI Connect and I would like to thank all speakers, participants and colleagues who contributed to this success. The feedback from our guests, speakers and exhibitors shows it was a valuable opportunity for networking, doing business and debating the sport. We're excited for ASI Connect to become a powerful complement to Autosport International, which is scheduled to return to Birmingham's NEC on 13-16 January 2022."
Attendees praise virtual online format
Feedback from attendees, exhibitors and speakers was overwhelmingly positive, with 93% saying they'd attend again later in the year and 92% saying they'd recommend ASI Connect to a colleague or friend. The integrated online platform was received well, too, with 87% of attendees remarking it as easy to use and navigate.
Anonymously collected testimonials included feedback that attendees used ASI Connect to network and discuss in an innovative way, in a period when many have been unable to visit the racetrack or other in-person motorsport events.
"ASI Connect was well worth attending. I have made new contacts which have already led to new business."
"ASI Connect provided a unique innovation to bring together the racing community and discuss topics in an open and fair way."
"Superb quality of speakers that came together, the likes of which you would be unlikely to find elsewhere in one place."
"An impressive platform with all the capability of an in-person setup, ASI Connect was a highly useful and informative event with a great selection of speakers and tools to network with others in the industry."
"It is definitely difficult to replicate or replace a legendary event like Autosport International, but in the current situation the world is facing, ASI Connect was definitely a show stopper."