10 Dec 2019
MOTORDRIVE SEATS - PUSHING THE BOUNDARIES OF FIA 8862-2009 COMPETITION SEATING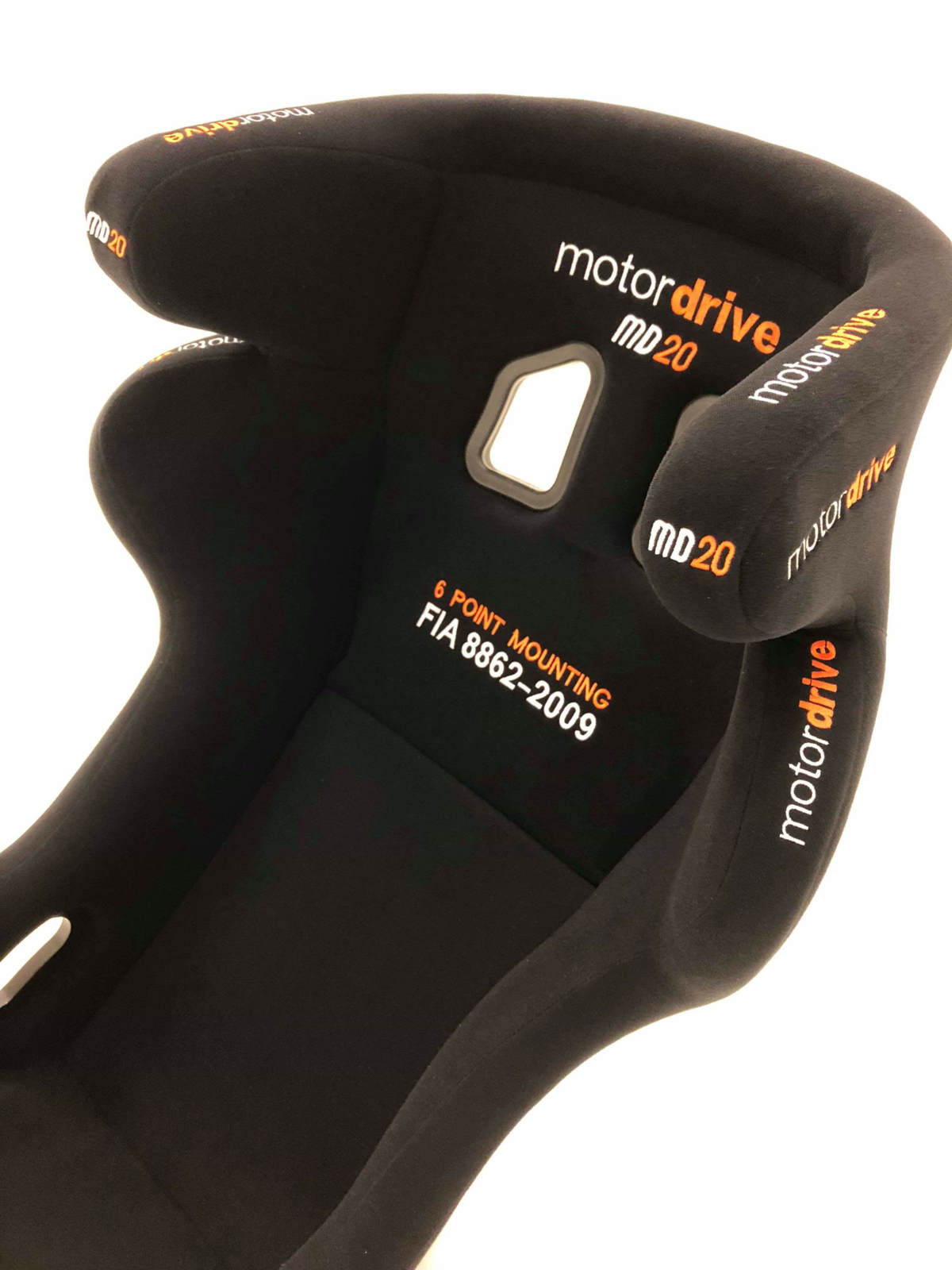 Into the spotlight once more - Motordrive is proud to be the winner of the Autosport International inaugural Product Showcase Award for its FIA8862-2009 MD20 6 point mounted seat.
As the only UK manufacturer with FIA homologation approval for 4 and 6 point mounted seats for both race and rally, Motordrive has developed leading edge engineering solutions to deliver the world's lightest FIA8862-2009 seat. The 6 point mounted MD20 is already receiving high accolade in its primary season in BTCC and World Rallycross and it is primed for launch into GT3 where regulations now dictate a 6 point mounting. The feature of a back mounting to the seat provides not only an additional safety feature but also stiffness which in turn allows feedback from the car to the driver.
The MD20 series sits alongside Motordrive's existing 4 point mounted light-weight FIA8862-2009 MD10 seat. These seats are tested to the very highest level of FIA safety standard in the Newton test lab in Italy with quasi-static tests applying forces of up to 75g.
Safety is the primary focus for Motordrive and the expertise developed during the design of its FIA882-2009 range is used in the manufacturing all of its competition seats, which include a full FIA8855-1999 series. The focus on research, development and testing has delivered a world class range of seats which offer the ultimate in safety, weight and performance.
Motordrive is an award winning class leader delivering seating solutions world-wide at the highest level of competition motorsport in both race and rally.
All Motordrive seats are British manufactured, are available with custom fitting and personal branding and offer exceptional value for money.
The Motordrive team focus on providing SERVICE|SAFETY|STYLE and offer a professional yet personal approach. Their attention to detail and ability to offer individual tailored solutions delivers excellence at all levels of motorsport and has seen the Motordrive range become the seat of choice for high profile motorsport brands.