02 Aug 2019
MOTORSPORT TO KICK OFF 2020 AT AUTOSPORT INTERNATIONAL: AUGUST EARLY-BIRD TICKET OFFER LAUNCHED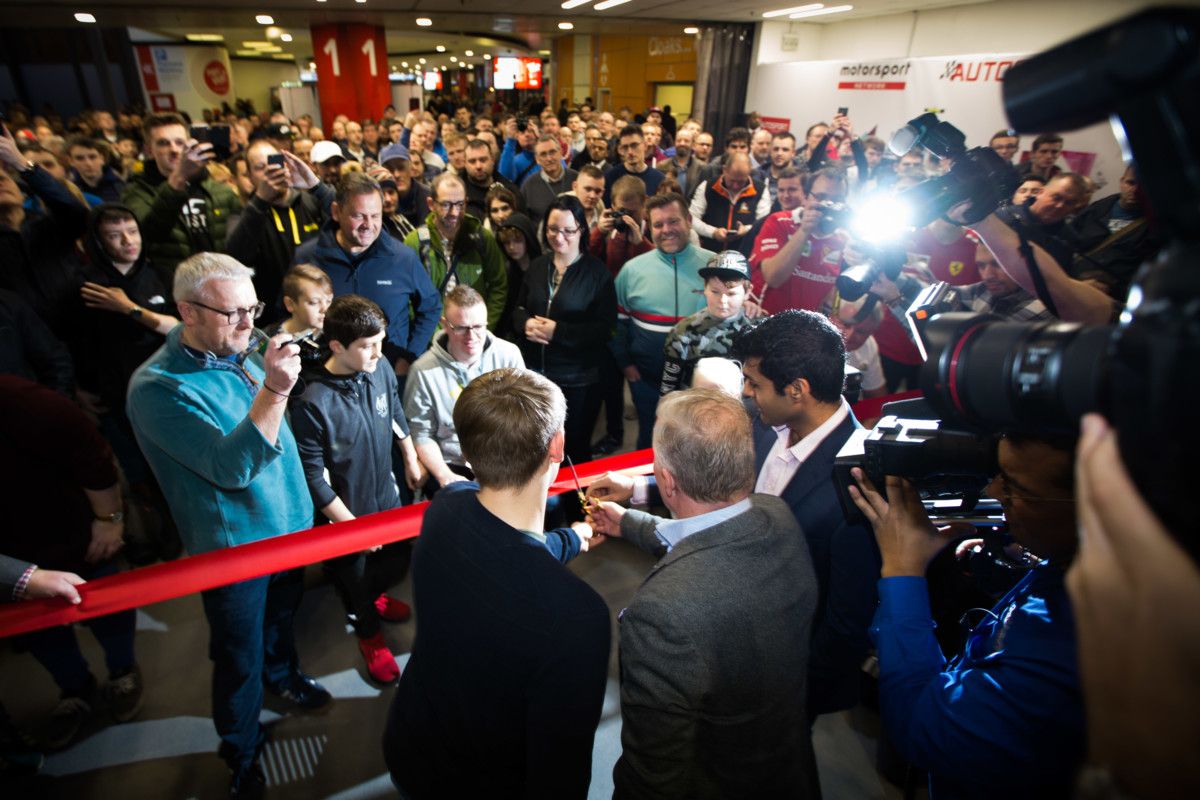 Still reminiscing about the recent record-breaking British Grand Prix with Lewis Hamilton's sixth home win? Don't worry, the 2020 season launches in the UK in just five months time at Autosport International. Public tickets for the Autosport International 2020 are now on sale with an early-bird ticket offer.
Autosport International will be held at the NEC, Birmingham, with the public days running on January 11 and 12, 2020.
Public days are open to all motorsport fans with the two days showcasing automotive and performance vehicles, displayed from all levels and through all eras of motorsport. Joining the cars will be drivers, celebrities and iconic brands across the unmissable weekend.
Autosport representative describes the unique significance of the 2020 show: "As both Autosport and Formula 1 will celebrate their 70th anniversary in 2020, Autosport International will delve into the iconic history of the sport and showcase the contribution that present-day motorsport has made to our day-to-day living."
As Motorsport has progressed and developed over the years, Autosport International will also celebrate and give a unique insight into the future of Motorsport and how the sport will continue to evolve.
Ticket prices
The advance public ticket (early bird prices) range in price from £14 to £100*, with VIP tickets providing the ultimate motorsport experience.
Tickets start at £14 for children (5-16) and £27 for adults, the standard tickets provide entry to Autosport International and Performance & Tuning Car Show, plus a seat in the Live Action Arena.
The Performance & Tuning Car Show takes place alongside the Autosport International showcasing the finest tuning cars on the market as well as car clubs, supercars, and cars from top manufacturers.
A family standard ticket, which includes two standard adult tickets and two standard child tickets, costs just £82 (only available in advance). This ticket is only valid for the Sunday and the Live Action Arena at 10:00 am.
Paddock tickets are priced at £36 for adults and £26 for children, allowing access to the show, as well as padded seats in the Live Action Arena, access to the backstage paddock area in the Live Action Arena and a Paddock guide.
For real die-hard motorsport fans, VIP tickets are the ultimate show experience for only £100 (advance price). VIP tickets include all the perks of the paddock ticket as well as access to VIP Club Lounge, the VIP enclosure in the Live Action Arena, with complimentary refreshments, access to exclusive Driver Signing sessions in the VIP Lounge, plus a gift bag.
*Tickets purchased are valid for one day only.