19 Dec 2019
MOTUL POWERS UP FOR THE AUTOSPORT INTERNATIONAL SHOW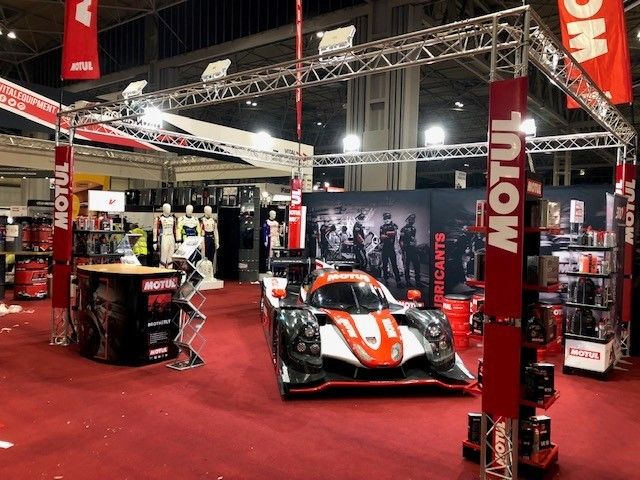 Motul is gearing up for the biggest motorsport event in the UK calendar – Autosport International.
Like Autosport, Motul has a long history in the automotive world having developed the first multigrade engine lubricant in 1953 and in 1971 was the first lubricant manufacturer to pioneer the formulation of a 100% synthetic lubricant for automotive engines based on technology from the aeronautical industry.
As a specialist in synthetic oils, Motul has become the partner of many manufacturers, workshops and sports teams for its technological developments in mechanical sports and car racing globally. Motul is the lubricant partner to many prestigious events, teams and manufacturers such as Goodwood Revival, Le Mans, Gibson Engines, Radical Sports Cars, Suzuki, Brabus and Caterham to name a few. This year Motul's large stand will have the theme of 'Trusted winners since 1853' showcasing the success of the brand and product performance over the past 167 years.
BTCC go from strength to strength. Motul are delighted that Tom Ingram will be visiting the stand at certain times over the weekend for visitors to meet and greet. Visit the stand for timings.
Motul also have the mighty Studebaker Silver Hawk classic car on display on their stand. This beast of a car dates back to the 1950's and hails from Indiana, USA. The car was converted into a race car by former BTCC champion Patrick Watts and competed at the Goodwood Revival in September. Visitors will be able to see just how wonderful this American classic giant is.
Motul's range of classic lubricants for historic vehicles will be showcased at the event – including the new 20W-50 Mineral Multigrade Engine Oil – which is now available in a special 5 litre can after huge demand in the UK.
Motul will have its most popular product ranges on display:
Motul 8100 range (engine lubricants)
Motul Hybrid range (hybrid engines)
300v range (racing engines)
Motul historic range (classic engines)
Whilst at the Show, Motul will also be running a prize draw, offering attendees the chance to win £350 worth of quality Motul clothing, including a Premium Quality SoftShell jacket, mechanics overalls, Rudy Project sunglasses, Motul Classic t-shirt, snapback cap, gloves and backpack.