25 Feb 2021
PURE ETCR to promote electrification as the future power of motorsport at ASI Connect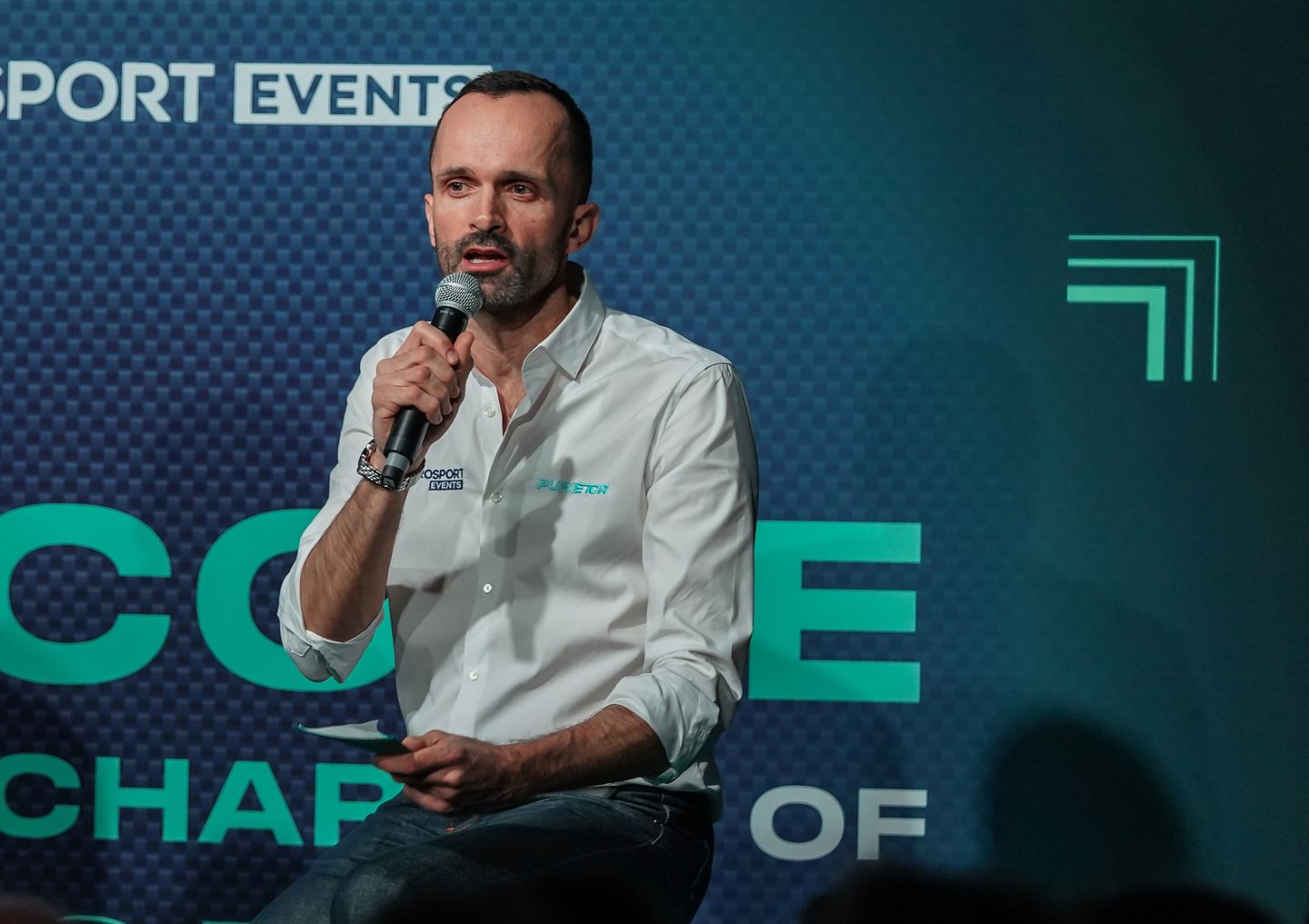 Radical new electric championship to present future vision
Series Director Xavier Gavory joins Future Power debate
Virtual Autosport International Connect show on 10-11 March
One of the world's most exciting new motorsport series will be represented in next month's
Autosport International Connect
. PURE ETCR's Xavier Gavory will join the show's Future Power debate, making the case for electric powertrains as the future of motorsport.
PURE ETCR is the world's first multi-brand all-electric touring car series, featuring the most powerful touring cars ever built and an innovative knock-out 'Battle' format to its races. Excitement is building for the championship's first season, which will begin at Vallelunga, Italy, in June.
Series Director Xavier Gavory firmly believes that fully electric cars are the future of motorsport, and as such he'll put forward the case for electrification in ASI Connect's Future Power debate. On that panel, he'll be joined by other visionaries from across motorsport, including Paddy Lowe, whose Zero Petroleum business is investing in sustainable fuels as the future of racing.
Further to its electric powertrains, PURE ETCR promoter Eurosport Events is taking a number of other key steps to make this one of the world's cleanest motorsport championships. Hydrogen generators will power the series' Energy Station, where cars are charged between sessions, to use decarbonised electricity. An optimised calendar still allows teams to race in five countries and two continents in the inaugural season, while minimising transport and allowing them to use sea freight.
Mandy Cox, Operations Director, Autosport International: "PURE ETCR's future vision for motorsport is very exciting and we're looking forward to hearing from Xavier in the Future Power panel at ASI Connect. The championship is clearly dedicated to making motorsport cleaner and more sustainable. The Future Power debate will look at different viewpoints and options for the future of motorsport, and we're eager to hear what the panellists discuss. We're grateful for PURE ETCR's involvement in ASI Connect, and we're looking forward to announcing even more headline guests in the coming weeks."
Xavier Gavory, Series Director, PURE ETCR: "I'm extremely proud to represent PURE ETCR on the Future Power panel at ASI Connect. The current push towards electromobility is the biggest single change in the automotive industry in over a century and that makes the debate around alternative power particularly important right now. As the world's first all-electric, multi-brand touring car championship, PURE ETCR aims to help automotive manufacturers show people all over the world that their electric cars can display mind-blowing power and handling as well as being far less harmful to the environment than traditional internal-combustion engines. Autosport International has always been the place during the off-season for thought leaders from motorsport business to gather and share ideas, so it is our privilege to be invited to add to the debate around future power."
About ASI Connect
The online-only event will take place on 10-11 March 2021. Invitations have been sent to thousands of high-level, industry leaders who normally attend the live Autosport International show, giving them the opportunity to network with virtual exhibitors, participate in debates on the future of the sport and share knowledge at speeches and panel discussions during the two-day event. The 'virtual attendees' will be able book appointments and build relationships through the bespoke ASI Connect mobile and desktop app.
Attendees will also receive a six-month Autosport+ subscription when they register.
Exhibitors can book their virtual stand at ASI Connect and discuss sponsorship opportunities with our sales team by contacting autosport.international@autosport.com or through our
website
. Trade registration is now open.