27 Dec 2019
TAROX ARE EXCITED TO BE DISPLAYING SOME OF THEIR MOST ANTICIPATED PRODUCTS OF THE YEAR AT THE 2020 PERFORMANCE AND TUNING CAR SHOW.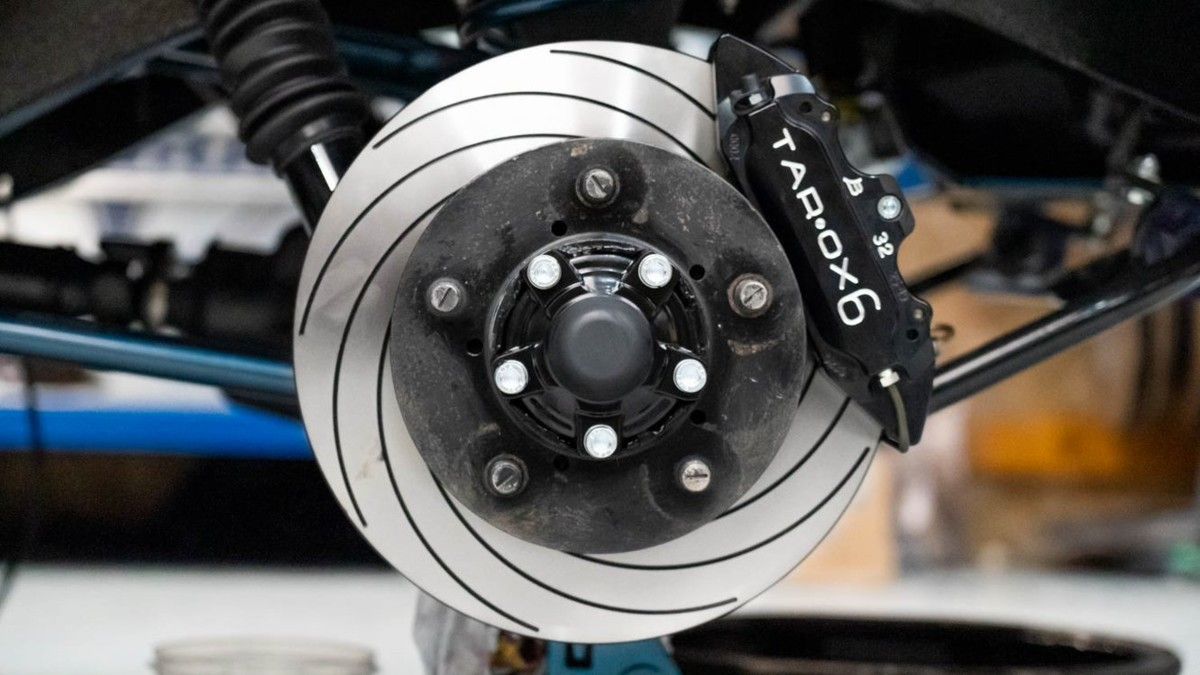 Toyota Supra J29 2019
If there was ever question the new Supra would have the impact in the tuning aftermarket its legendary predecessor would then a quick trip round the halls of SEMA quickly put that to bed.
TAROX's launch of their performance disc and brake pad range for the new Toyota Supra sees the Italian manufacture with some of the very first performance brake options for the highly anticipated Japanese sports car. TAROX will be displaying their 'Sport Japan' performance discs and 'Corsa' performance brake pads.
Making the most out of the cars original specification system allows customers to exploit the full potential of the car on road and track. The TAROX Sport Japan disc was designed in the early nineties when turbo-powered Japanese cars were in ascendence. With the return of the highly anticipated Supra TAROX were quick to react after some time in the Autumn testing a compressive range of products are now available.
Discs
Sport Japan Front Discs
5550 SJ - 348mm x 36mm. £350 + VAT per pair
Sport Japan Rear Discs 5551 SJ - 345mm x 24mm. £440 + VAT per pair
More info on the Sport Japan here https://www.tarox.com/en/product_cat/brake-discs/
Pads Front Strada brake pads SP5550.122 £150 + VAT More info on Strada pads here https://www.tarox.com/en/product_cat/brake-pads/
Hyundai I30N 2017
The I30N impact in the European hot hatch market has been substantial. Considering this is Hyundai's first foray into a market where it is an impressive debut. After a year on the race circuit competing in races such as the gruelling Nurburgring 24 the TAROX 350mm 8 piston SuperSport brake system is ready for sale and will be on display for customers to see up close.
The TAROX SuperSport brake kit is available for road and competition with some subtle changes in configuration - such as brake pad material.
KMHY1260 Hyundai I30 SuperSport brake system consisting of; 350mm two-piece heat-treated grooved discs with lightweight alloy bells B34GT 8 piston billet alloy calipers Mounting brakets and hardware Choice of road or completion brake pads
Braided brake hoses £2150 + VAT
Arkonik 'soft' launch of Project UJO
TAROX are excited to be previewing Land Rover specialist Arkonik's project UJO a week before its official launch at the Green Park Brasserie in Bath on the 20th January 2020.
Some background on the project and Arkonik's exciting return back to the UK market. Andy Stacey - Arkonik Creative Brand Manager: "The vehicle which will be on the TAROX stand at the 2020 Performance and Tuning Car Show is a reincarnation of our CEO (Andy Hayes) very own 1983 Defender 110 station wagon. It is painted in the original colours of Stratos Blue and Chawton White but has been given a contemporary twist with a pearl effect to the White and a metallic to the Blue. The concept is very much a 'restomod' – so whilst the exterior pays homage to it's roots, the drivetrain and running gear have been brought bang up-to-date with a GM LS3 Engine producing 430Hp mated to a 6 speed automatic transmission. It is also fitted with TAROX brakes with 6 pot calipers front and rear and Bilstein B6 suspension with SuperPro polyurethane bushes. The interior is a contemporary twist on the original, with Brown leather and tweed throughout, again paying homage to the original."
As well as being Andy's own Defender which he will use and enjoy, it is also development / promotional vehicle for our new SVO division launching in 2020.