18 Dec 2019
THE AUTOSPORT BUSINESS FORUM AT AUTOSPORT INTERNATIONAL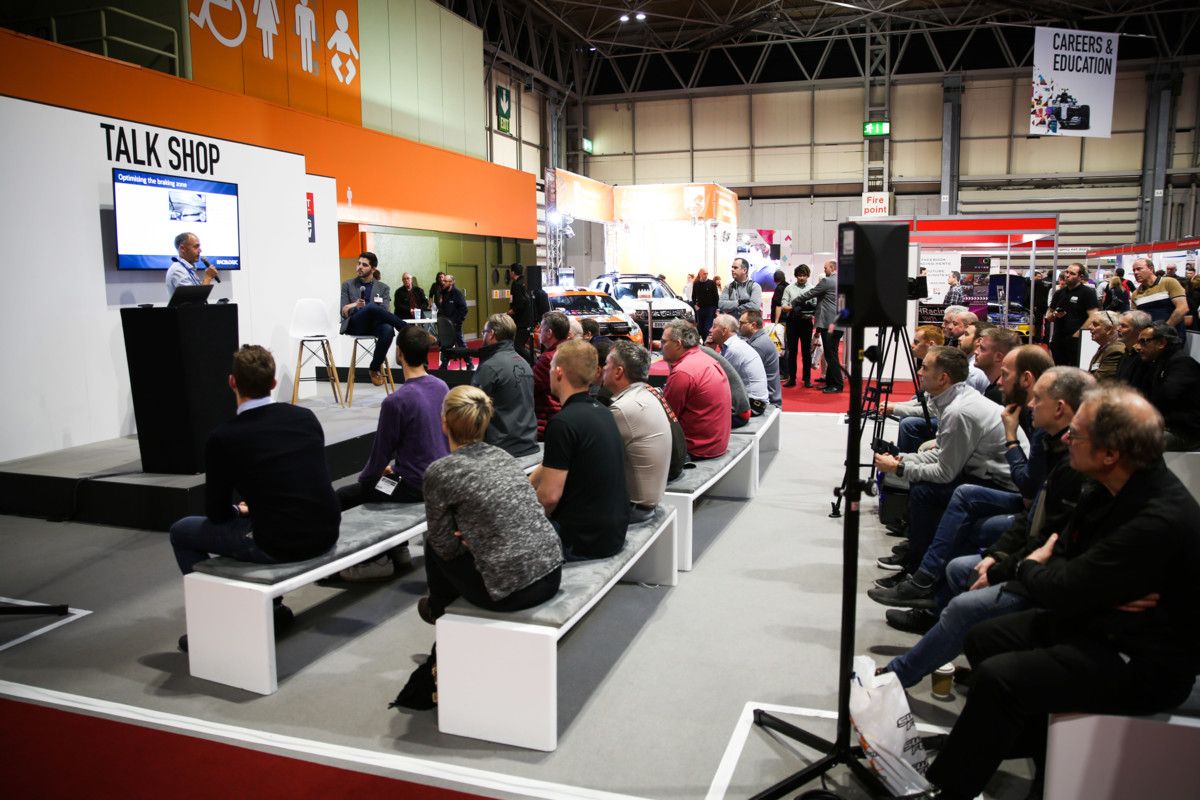 The 2020 show will feature a brand-new arena, the Autosport Business Forum, for networking and inspiring debate. To celebrate 70 years of Formula One, a panel of industry thought leaders will discuss how the last seven decades of technological advances pushed the motorsport industry to become a global leader in innovation. The forum will ask how the drive to win through speed, safety and efficiency will shape the future of motorsport.

Autosport International will have a focus on the next 70 years, with an #Autosport2090 initiative that asks engineering students to predict the future direction of the sport keeping in mind the intersection of robot cars, real drivers and eSports? What will power them?

One of the innovations that have transformed the sport is the development of composite technologies. This transformed manufacturing processes, efficiency and safety after the successful introduction of carbon-fibre chassis into Formula One by McLaren in 1981 providing multiple applications across a range of industries as a result of being proven in racing.
The innovations in composite manufacturing may rival traditional metal-based manufacturing, but another immersive session at the forum will highlight how incremental sheet forming (ISF) can put metal back at the forefront of low-volume manufacturing.

The third panel to be confirmed will look at the future of tuning. The Performance and Tuning Car Show, running alongside Autosport International, attracts tuners from across the world. Some of the challenges, and opportunities, facing the industry will be discussed on stage. The main topic will be the tuning industry's £34 billion challenge. That's the estimated value of counterfeit parts running rampant in the aftermarket industry.

Another opportunity for the tuning industry is the growth of hybrid and electric cars. The days of induction and exhaust modification may be replaced with new tuning opportunities. The Business Forum will debate this fast-changing landscape. MAHA, Dynamometer Specialist, Louis Tunmore, describes how they will adapt to the changes in the industry in the next 25 years: "I firmly believe that people will still want to modify electric, hybrid and hydrogen cars to get more performance out of them. We've been through big changes before, such as the move from carburettors to fuel injection in the 1980s and the industry embraced it."

Autosport International is part of Motorsport Network, one of the world's largest independent automotive and motorsport-related publishers, connecting millions of people who love motorsport and cars. The network also creates key industry events including the annual Autosport Awards and publishes major automotive and motorsport titles across the globe including Autosport, Autosport.com, Motorsport.com and Motor1.com.

Tickets are on sale now for the established motorsport season starter, which will pack in more exhibitors, stars and cars than ever before.