29 Nov 2019
THE REVVING RED CARPET ANNOUNCE THE TOP 20 TUNED CARS OF 2020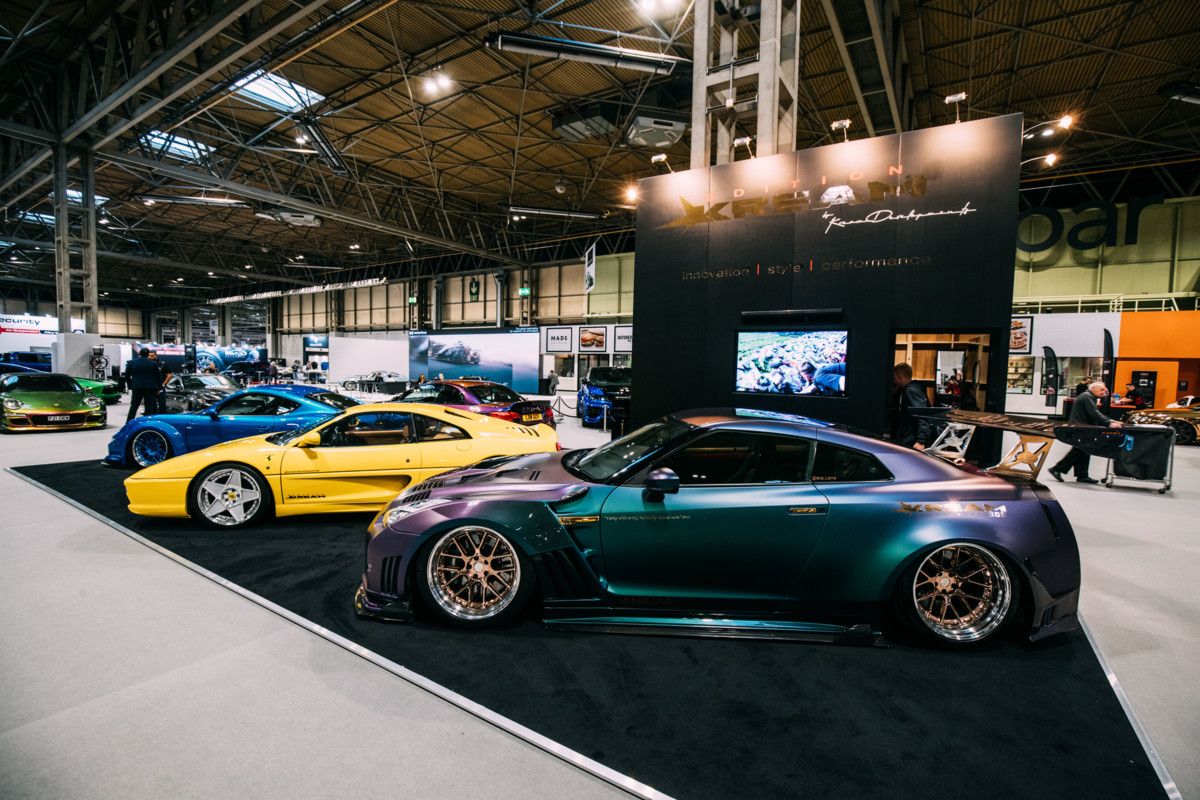 Judges in January's Performance & Tuning Car Show 2020 customisation competition - Revving Red Carpet - have announced their top 20 tuned cars of 2020.
Each of the top 20 cars showed a high quality of customisation and creativity along with a unique mechanical style. The Revving Red Carpet judges - the Director of the Automotive Lifestyle brand SlammedUK, Jordan Clarke, Coventry based car meet 'Dub Club' organiser Ian Cook and Liberty Walk Director, James Pearman analysed each of the top 100 to narrow down to the top 20 of 2020.
The finalists will now go into a public vote across the Performance & Tuning Car show social media channels allowing tuning and automotive fans the opportunity to decide their top five modified vehicles that will feature on the red carpet.
To vote in the top 20 visit the Performance & Tuning Car show social media channels Twitter, Facebook and Instagram or visit the Autosport International website.
Top 20 names and cars (in no particular order):
Jamie Warnes - Honda Integra DC5
Stuart Davis - Audi s3 8p Sportback
Adam Beard - Vauxhall Corsa
Nick Shaw - Austin Mini Clubman
Jacob Gardiner-Moon - Volkswagen Golf R MK7
Matthew Merrick - Mini R56 JCW
James Hunt - Subaru Impreza WRX
Simon Kelly - Vauxhall Astra VXR
James Legg - Rover Mini Cooper Sportspack
Andrew Kelly - VW Transporter
Joshua Eastham - Mk5 golf r32
Louis West - Ford Fiesta MK1
Keith Waterhouse - BMW e30 M3 V10
Daniel Rowlands - Nissan Skyline R33
Cameron Greet - Volkswagen Lupo
Thomas Lodge - Toyota chaser jzx100
Robert Evans - Citroen C2 VTS
Mikey Wain - WV Golf R
Stephen Watson - Datsun 280z
Brian Dallison - 2016 Corsa VXR
Performance & Tuning Car Show 2020
The Performance & Tuning Car Show 2020 takes place at the NEC, Birmingham, on January 11 and 12, 2020, and is a unique event for enthusiasts of high-end modification and tuning. Autosport International are celebrating Black Friday and Cyber Monday by running a 50% discount offer on standard adult tickets for the two public days. An adult ticket will cost £15.50 from Black Friday on 29th November through to Cyber Monday on 2nd December.
Purchase your tickets: https://www.autosportinternational.com/tickets/