11 Sep 2019
UNIVERSITIES CHALLENGED ON THE FUTURE OF MOTORSPORT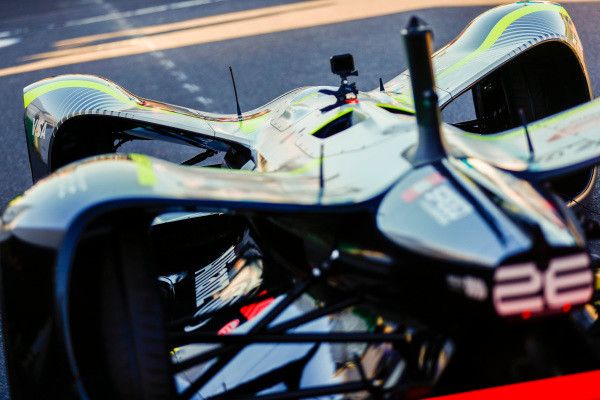 Students invited to envision the future of motorsport
Top concepts to be revealed at the Autosport International Show
#Autosport2090 celebrates 70 years of F1 by looking ahead.
Formula 1 celebrates its 70th anniversary in 2020 and January's Autosport International Show in Birmingham, UK will showcase this milestone with the #Autosport2090 project.
This will build on the 70-year foundation that Autosport (which was also published for the first time in 1950) has created to visualise the future of motorsport across a range of categories including F1, Endurance Racing and off-road competition.
#Autosport2090 will invite students, fans and engineers to consider the future direction of motorsport, encompassing the design of race cars, the changing role of a race driver and the future design of race circuits. These ideas will be analysed and debated with the most inspiring concepts being displayed at Autosport International 2020.
Watch the first of a series featuring opinion from Brian Sims (MIA Founder), Phil Abbott (Radical Co-Founder) and Anthony Davidson (former FIA World Endurance Championship Driver) here!
Autosport International Sales Manager, Andy Stewart, describes the #Autosport2090 campaign: "We are extremely excited about utilising the foundation Autosport has established over the past 70 years and turning our gaze forward with the #Autosport2090 campaign. With so many influential and respected industry professionals set to join us for another edition of Autosport International, we will be uniquely placed to lead the discussion on how we can expect the car, driver & circuit to develop by the time Autosport is celebrating another 70 years. We anticipate a wide range of interesting debates to be generated and cannot wait to see how motorsport once again positions itself at the very forefront of innovation."
One challenge motorsport already faces is the automotive industry's rapid development of autonomous technology. An estimated 75% of cars globally will be fitted with similar technology by 2040, suggesting by 2090 drivers could become obsolete, illustrating the challenge the motorsport industry will have to face in deciding whether to continue to align with automotive industry trends. (1)
University engagement
As part of #Autosport2090, leading universities will outline their vision of a future race car, the role of a driver and the design of a race circuit with concepts and 3D renders. Each university will submit their designs to Autosport's chosen visionaries, who will then decide the concept that best represents a realistic and inspiring direction for the sport to take.
"The next generation of designers and engineers will have the opportunity to showcase their concepts at Autosport International in front of the world's media and industry experts. This will be a major coup for any university." added Stewart.
Universities have played a key role in the development of Formula 1 racing over several decades, as 75% of motorsport research and development takes place in the UK. Top-level universities continue to invest in new technology that prepares students with the changing nature of motorsport.
Industry debate
Designed to create intrigue, #Autosport2090 will engage with a range of industry visionaries to lead a discussion on the future of motorsport. In an industry that is in a period of transition, motorsport is expected to look dramatically different in 2090.
The debate will include discussions on hydrogen technology, autonomous racing, artificial intelligence and other pressing topics that are expected to change the face of motorsport.
The concepts will be displayed during the Autosport International show, which runs from 9th to 12th January at the National Exhibition Centre in Birmingham, UK.