08 Jan 2020
YOKOHAMA SHOWCASES ENDURING PERFORMANCE CREDENTIALS AT AUTOSPORT INTERNATIONAL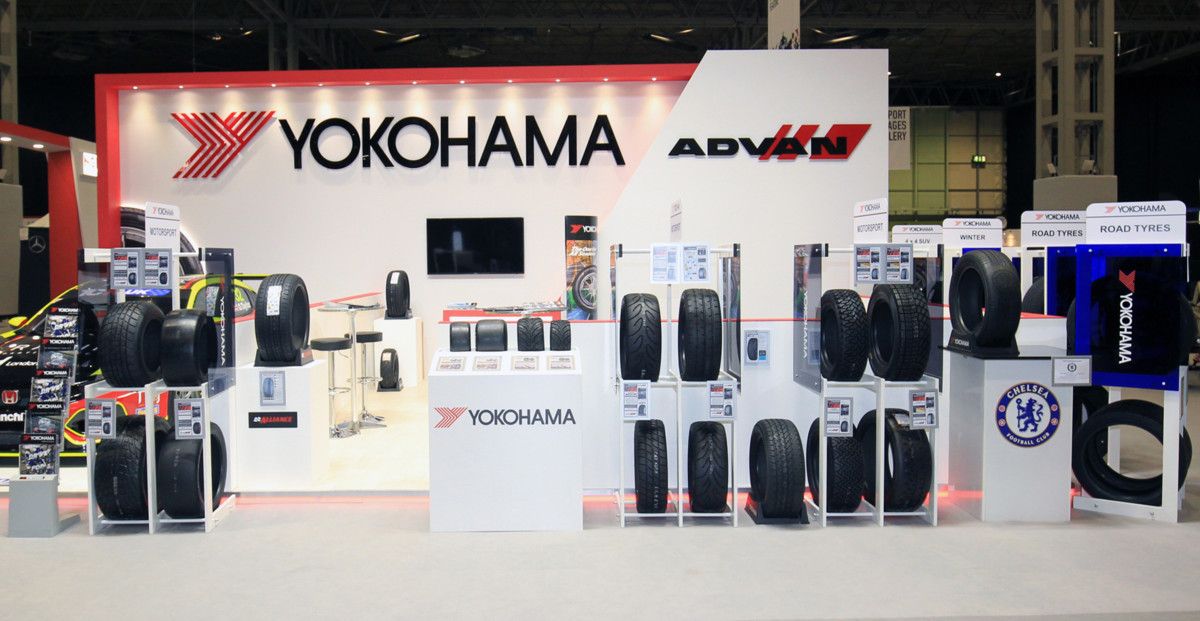 Returning to Autosport International for the 30th time, premium Japanese tyre manufacturer Yokohama will be showcasing its range of high-performance tyres that are ideally suited to the road and track vehicles of today, tomorrow and yesteryear.
Indeed, Yokohama is one of just a very small number of companies who have exhibited at every staging of the show, emphasising the company's prominent position in both the motorsport and automotive industry.
With high-performance very much high on the agenda for most visitors to the show, Yokohama will be displaying is flagship range of ADVAN high performance tyres for sports and luxury cars. These tyres are being increasingly selected by many of the world's leading vehicle manufacturers for original equipment fitment on their vehicles including prestigious models such as the Mercedes-AMG E-Class, BMW X5 M and Porsche Cayenne.
Meanwhile, Yokohama's Geolandar range has been developed to cater for the full spectrum of SUV's, crossovers and off-road vehicles, delivering class leading performance in terms of durability, grip, low noise and handling, even in the most challenging of conditions.
With environmental consideration at the heart of all its activities, Yokohama's BluEarth range of tyres will also be on show. Manufactured in an environmentally friendly manner, these tyres not only provide drivers with premium levels of performance and comfort, but also deliver fuel saving benefits and low noise to further reduce their impact on the environment.
While weather conditions have been mild so far this winter, Yokohama will also be displaying its range of all-weather tyres which are designed to provide full mobility in the harshest of conditions and are suitable for both car and light commercial vehicle applications.
Underlining Yokohama's extensive history, the company will also be displaying its range of hobby tyres designed for classic cars. Featuring the same traditional tread designs as the originals from the 1960s and beyond, Yokohama's hobby tyres are manufactured using the latest technologies and standards to provide a modern performance.
Finally, Yokohama will also be showcasing its comprehensive range of motorsport tyres for rallying, circuit racing and road legal track applications. This range of tyres will be used by competitors in 28 different motorsport championships in the UK during 2020.For more details about Yokohama and its range of tyres, visit www.yokohama.co.uk.